November 14th, 2010.
Mounting up the "Lil Girl" I headed toward the Johnson City. I had decided to help Edward Winterhalder and Wil de Clercq promote their new book "BIKER CHICZ OF NORTH AMERICA". I am, after all one of the 22 featured "CHICZ" in the book.

It's 12:00 in the afternoon and I figured I would ride up to Smith Brothers Harley Davidson in Johnson City. I wanted to leave some advertising material Edward had forwarded to me along with a few advance copies of the book. Smith Brothers know me and my bike: the 150 thousand mile Sportster. When I asked to leave the brochures at the desk they were quite enthusiastic.
Leaving the parking lot from there, I decide to head into Bluff City to talk to the guys at Biker Wear on RT-11E. I left some brochures then continued on my way. Now, with business out of the way it was time for lost road riding.
I'm very broke this weekend. I somehow have misplaced my last $10.00. I did have a full tank of gas which gave me a radius of 90 miles to play with. Life is still good. Even with a greenback missing in action.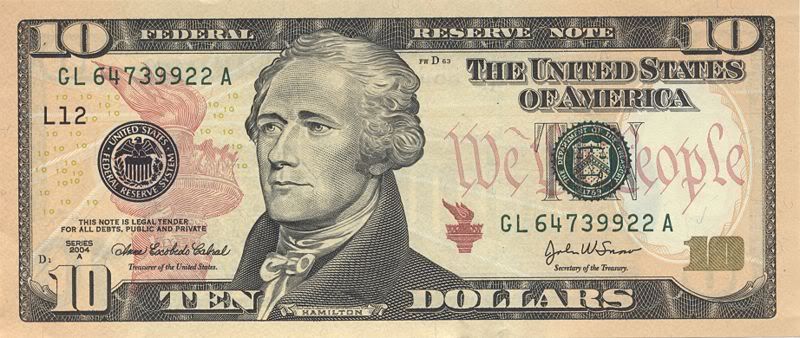 IMAGE CAPTION: Lost greenback....
I decide to head back into Elizabethton on the Bristol Highway (RT-19E). I had recently driven this way with my mom in her BMW. She had noticed a few back roads along here that appeared interesting. She was right of course: I had been meaning to ride these roads for a year or two at least. I just never thought of it again until today with my limited funds.
I'm so glad I did! Taking these "lost roads" keeps me happy. I never know what I will find, how the road will end, or where it will lead to. This time was no exception. I didn't take note of the roads I was on, and most of them dead-ended in a driveway, but along the way I found some of the best sights!
Image Caption: Lost Roads Log Cabin
Chimney View of Log Cabin
IMAGE CAPTION: Log Cabin Window
Or how about the oldest church in Tennessee?
IMAGE CAPTION: Oldest Church in TN. (Sinking Springs)
IMAGE CAPTION: log structure is the oldest church in TN.
I know I've mentioned how much I like trains. I've been longing for a train to pass beneath me while on an overpass for a very long time! GOT MY WISH THIS DAY!
IMAGE CAPTION: Coal Train and overpass
Later, I found myself riding this gravel road through the Cherokee National Forest near Stony Creek. This was fun! It got much more narrow and potholed...but it was worth the views I got!
IMAGE CAPTION: Gravel road in the Cherokee National Forest
I would really like to take you guys along for more sights, but let's face it...the longer you sit here checking out MY ride, the less time your spending on your own LOST ROADS!
If Old Man Winter hasn't gripped you yet in his icy clutches, GET OUT HERE AND RIDE! I'll see y'all on the roads!