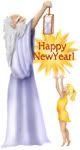 Hi everyone,
What a year it was! Yes, I started this blog on Jan 10, 2009. No followers...but loads of thoughts, ideas, and my camera.
You all know I love motorcycles, writing, and riding. Now it's photography that is catching my attention.
It was recently brought to my attention the new decade won't start till next year... so I guess my actions in 2010 will be practice for the new decade....
So here it is folks, for you,
I wish for you health better than last year, wealth enough to keep your smile on and the wolves away, but most of all, I wish all of you know and have the best of any love out there....